Cosmopolis Toronto
Love this! The idea behind Cosmopolis Toronto is to photograph someone born in every single country of the world, who now calls Toronto home.
svdp:
Rising starlet FKA twigs teams up with R&B duo inc. on this dazzlingly vibrant (but sadly untitled) track. This is what the two have been concocting, locked up in the studio, a magical and blissful record which sparkles with its delicate instrumentation. Twigs' delicate musings weave in and out of the duo's perfectly harmonised vocals; invigorating an angelic aesthetic. Take a look up top!
Where people run in Toronto.  The West Toronto Rail Path is still pretty bare - which I can attest to at 6:45 in the mornings.
From Flowing Data
Dennis Hlynsk captures bird flight patterns & paths.
Last day to watch My Prairie Home for free on NFB.ca!
onfnfb
Check out this super cool behind the scenes photo book of My Prairie Home!
The NFB;s new musical-documentary, My Prairie Home, is streaming free online Jan. 26th and 27th while still at Sundance.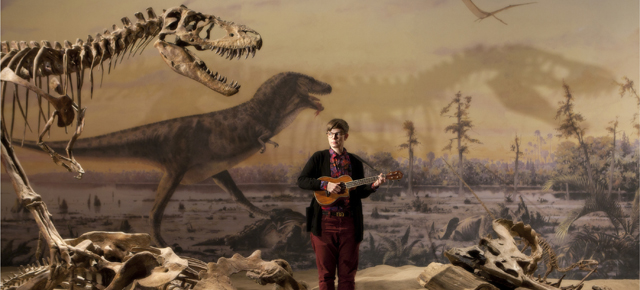 Told you so.
Toronto duo beat the internet almost overnight
Hunter - La+ch & Dustbuster
If this doesn't make you want to dance around your kitchen naked on a Sunday morning, well, that's just your problem. 
Hunter, by wunderkinds La+ch & Dustbuster.  Keep an eye on these kids; I'm feeling something….
Synesthesia
svdp:
still on repeat! An infectious cut from Coleman Hell's 'Stark Raving' project. You can download the entire album for FREE HERE, then you can tell all your friends that you knew who he was before he blew up.
This may be even more incredible than the last post.  Architect Doris Sung has created genius examples of living architecture.  Using responsive metal compositions, the structure to breathe as a method of either heating or cooling a space or building.  It can be used internally or externally in a building.
Via NOTCOT
This. Is. Incredible.  The Wildcat, created by Boston Dynamics, is an all terrain robot that moves like an animal.  Watch the slo mo parts to really appreciate its movements.
via NOTCOT