'flatten' is an experimental short about the changing shapes food takes on as it is flattened.  Simple enough, right?  Add in some great editing to the perfect piece of music and this little film becomes mesmerizing.  Made by Hugo de Kok & Kay van Vree. 
This very lovely, very simple video from The Predatory Bird was inspired by Peter Pan.  If you remember the story, Peter's shadow detaches from him; it runs free and seemingly has a life of its own.  It's called Peter Brings the Shadow to Life.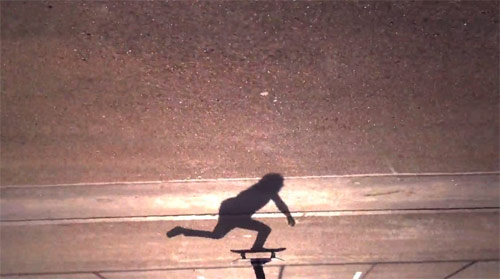 This short (and absolutely amazing) film, SOLIPSIST, from Andrew Huang won the Special Jury Prize at the Slamdance Film Festival.  Words really don't do it justice…just watch it.
via Design Collector
Ruptura on IndieGoGo!
Award-winning Director Alejandro Valbuena, is using IndieGoGo to fund a film that artistically challenges and explores issues of mental illness, cross-cultural interaction and the fear and guilt fueled by its external perceptions.
Check it out below and support my dear friend: